Read what our customers say about us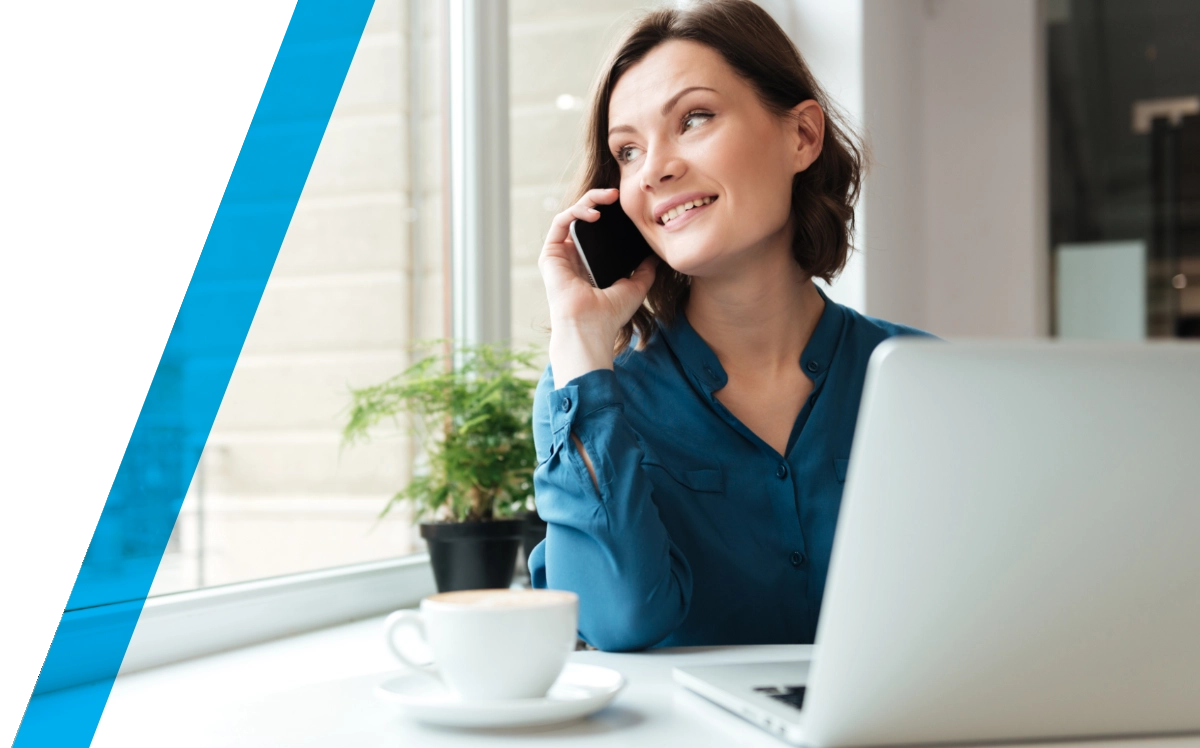 When we moved to Anthony Jones Ltd our Fleet Insurance almost halved because the team took the time to search for the best deal for us. We are now dealing with a small no fault claim, and the guys have been hugely supportive and they know their stuff. We have been kept informed and updated throughout the process. I can't recommend Anthony Jones Ltd highly enough.
I have used Anthony Jones for almost 10 years for my businesses. I couldn't recommend them highly enough, and I regard them as one of our most indispensable suppliers. I feel they have found not only the best value deals for us, but ones that fully protect us as a business. They are honest, reliable, professional and a pleasure to work with.
Anthony Jones delivers confidence; both in the people we deal with and in the insurance they put in place. We consistently get value from our investment and their experts in our respective fields bring respect, honesty and realism. This frees me to get on with developing our business and building a market leading company knowing our risk and claims management is in safe hands.
Outstanding expertise and care. Fantastic customer service. Very knowledgeable, professional and always helpful. Highly recommend!!!
We have been working with Steve and the team from Anthony Jones for over 18 years now and we have always been extremely happy with the service they provide. They have supported us as our business has grown over the years and continue to remain very competitive. They understand our business requirements perfectly and work closely with us and the insurers to ensure not only that we are fully covered for all aspects of both the business and the fleet, but also provide us with meaningful data and KPIs for us to continue to monitor our exposure and reduce our premiums. Very happy with the overall service provided, thank you.
I have worked with Steve and his team @ Anthony Jones over the last 15 years. They have always provided a very professional/honest first class brokering service, giving confidence that we are getting the best price/service. I would recommend without question.
Fantastic company, always so helpful. I have been with Anthony Jones Insurance Brokers for over 10 years. The level of service I have always received is fantastic. Nothing is too much trouble and each year when my renewal is due they find me the best price possible.
I would never consider going anywhere else for my insurance needs. A special thanks to Kelly who goes the extra mile every time.
Having worked with many different Insurance Brokers over the years we were so happy to find a partner in Anthony Jones. It's not just about finding the best deal (they do!) but also about finding the best fit in terms of insurer for your business.
From claims reporting stats to quarterly review meetings Anthony Jones work with us to keep on top of our claims and help to mitigate our losses and manage our fleet. Steve and his team are available anytime for advice, however small or irrelevant, and couldn't be more helpful, it genuinely feels like you are dealing with friends or colleagues.
We have entrusted Anthony Jones to look after our Insurance needs for the past two years and we hope to continue doing so for many more. It's hard to find a broker, or insurer, that you can trust and rely on and with Anthony Jones we are always guaranteed to have both.
We are a family company and we have been with Anthony Jones Insurance Brokers for around 10 years. The service we have always received is incredible. They provide an excellent service – professional, helpful and friendly.
I would not even consider using anyone else as they are extremely professional. A special thanks to Wendy and Daniel who go the extra mile every time.
Think very carefully about where you buy insurance from, what you are buying and how you buy it. Buy as much cover as you can afford. Your choice of insurance covers and insurance broker is an important one.
SOLID COMPANY, SOLID SERVICE
I have been using Anthony Jones now for almost 25 years and have always been very happy with their service. They have always dealt with my renewals and claims very quickly and efficiently with minimal hassle. They also have a great continuity of staff meaning a good relationship can be formed for that extra peace of mind. Thoroughly recommend. 
I have used Anthony Jones for a couple of years now and have always found them to be extremely professional. They take the hard work out of finding a new policy and always have the best interest of the customer at the heart of everything they do.
I am contacting you as would like to express how grateful Craig and I are to Joe for all his help.
We have worked with Joe for sometime now and he is a true credit to the company. He always responds to any requests in a timely manner and goes above and beyond in making sure all our business insurance needs are met.
We have peace of mind that we are working with a supplier who recognises the time constraints of small businesses and takes away the stress of having to worry that we don't have the right or sufficient cover.
Unfortunately, we have, in recent weeks, been subject to an unpleasant contract dispute. Joe has absolutely stepped up and has been a phenomenal support to us.
Policy costs are, of course, a consideration. However, what's more important is knowing that those suppliers we work with want to do their best for us.
I trust Joe and know I never need to worry as he takes care of all my concerns. Joe is a primary reason why we continue to insure with you.
Joe is always thorough and makes sure he considers all eventualities for us, this enables us as a small business to relax in the knowledge that we are in good hands. I am always impressed by his professionalism and friendly approach, I believe he genuinely cares about his clients and does his best for them.
Its lovely that I know if I ever have a concern he is at the end of the phone and will do his best to help, he has a proven record of high service standards. Joe is a credit to his company.
Great choice to move insurance brokers. Anthony Jones helped us to review our needs, save money and buy more cover than we had before.
E-cigarette and Vaping Insurance
For the last 7 years, Anthony Jones have provided us with superb advice and support, underpinned by a deep knowledge of the vaping industry. Always putting the client at the heart of their service, they have scoured the insurance industry to find the best and most appropriate policies for our complex needs. I would not hesitate to recommend them to any business looking for forthright advice and the best policies.
I own Micks Vapes in Nottingham and my Business insurance policy was up for renewal. Normally this isn't an issue but things seem to have changed within the last year as my usual broker was unable to get me cover to include products liability. I went from one broker to another without success and felt that there was no hope. As my business insurance policy was up for renewal and nearing its expiry date, I was beginning to wonder if I was ever going to get the cover I needed to continue to trade safely.
I eventually stumbled across Anthony Jones Insurance Brokers and spoke to Joe Penny. How helpful is this chap. He took all my details and even liaised with my alarm company. Within a couple of days I had the necessary cover in place to enable me to continue trading and peace of mind too.
Let's hope that next time my policy is up for renewal I will have Joe to help me as he has done on this occasion. Great work Joe and thank you for your valued assistance. Top marks!
We, as a company have used Anthony Jones for several years now and all along we have received a great friendly, professional service. Very prompt with all queries answered covering all our insurance needs. I would really recommend them.
Polite, professional and great communication, I would highly recommend Anthony Jones to anyone trying to get the right insurance for their specific needs.
Joe spent enough time to help me get the right quote for my Vape Shop and fully explained everything that I was unsure about and was always available to talk too.
I recently used Anthony Jones Insurance Brokers for my home and contents policy. Sharon was great to deal with, responsive, professional and found me a great deal. Really happy with my policy and will continue to use Anthony Jones in the future.
I have been your customer for ages and ages. You have always supported me whenever I needed your help and insurance is easy peasy because you are experts. Thank you for all you do.
Thank you again for sorting out my insurance for another year. Also, may I say, with excellent professionalism & thoroughness as always. No messing & job sorted!