Get a temporary van covered, for as little as 1 hour, or as long as 28 days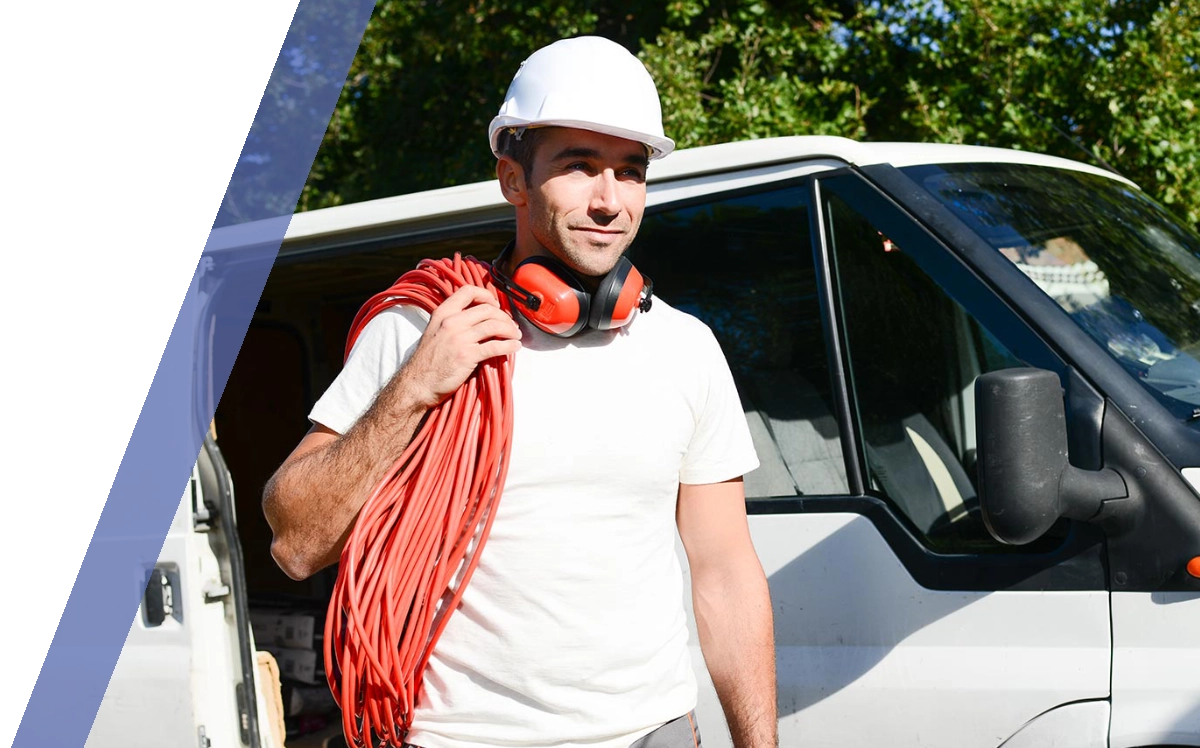 Temporary Van Insurance Cover
We offer temporary van insurance policies that give you all the cover you need for as little as 1 hour, or as long as 28 days.
With short-term van insurance policies, you get all the protection for you and your van that you'd get with an annual comprehensive van insurance policy.
The different is that, with temporary van insurance, your cover will only last for as long as you need it to – whether that's for a single hour, a single day, or for a longer period, up to a month.
Benefits of Temporary Van Insurance
If you want to drive a van, you have a legal obligation to get specialist van insurance – particularly if you're driving the van for business or commercial purposes. But there's no sense in taking out an annual van insurance policy if you'll only be driving the van for a short-term period.
That's why we offer short-term van insurance. You get all the protection and benefits you'd get from an annual policy, but you only pay for the cover when you actually need it.
Does Temporary Van Insurance Affect my Current Policy?
Also, your temporary van insurance policy will be independent of any other car or van insurance policies you have. So if you need to make a claim on your temporary policy, it won't affect any no-claims bonus you have.
Reasons for Temporary Van Insurance
You can use short-term van insurance to drive a van for a number of reasons:
Moving house – or helping someone else move house.
Taking rubbish and unwanted items to the tip.
Transporting large and bulky items, such as furniture.
Sharing van driving duties as part of a road trip or holiday.
Test driving a new van before you commit to buying it.
Driving a new van home from a buyer or dealership before you commit to an annual policy.
Borrowing a van while your regular vehicle is undergoing repairs.
Sole traders and small businesses might also need short-term van insurance to drive a van on a temporary basis. You may need to hire a van to transport certain materials to or from your business premises, for example. In this case, temporary van insurance can be a lot more cost-effective than taking out an annual policy.
What Does Temporary Van Insurance Cover?
A short-term van insurance policy can offer all the same protection you'd get with a comprehensive annual van insurance policy. This can include cover for:
Fire and theft
Liability for third party damage or injury
Accidental damage
Tools and equipment
Transport and accommodation expenses in the event of a breakdown
On top of this, we can offer you additional cover if you'll be temporarily driving a van for business purposes, including breakdown cover, and cover for loss of keys and personal belongings.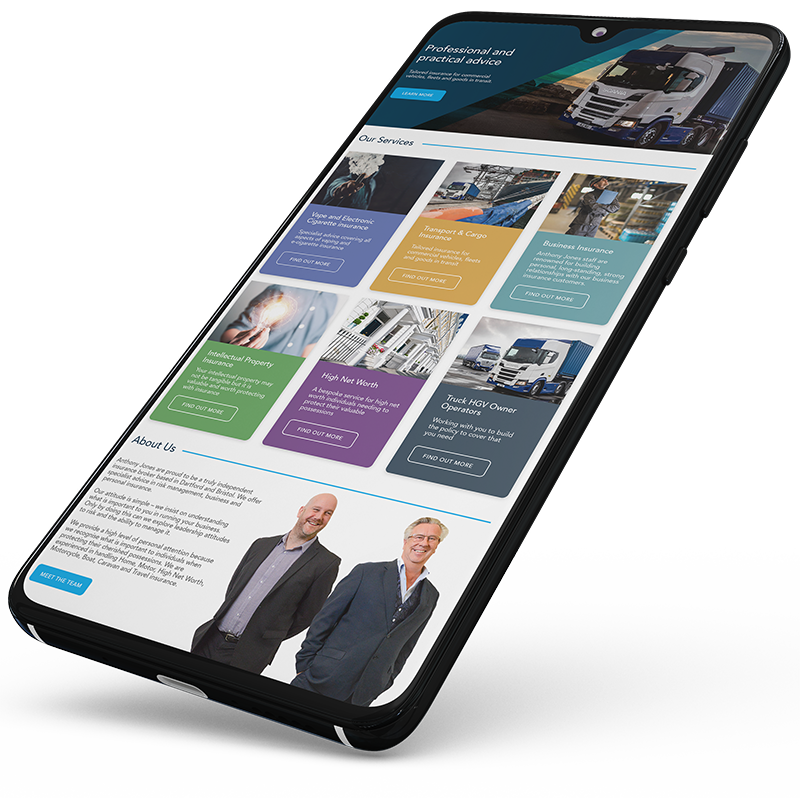 Please call John Donaghy or the team on 020 8290 9099 to see how we can help you with your mixed commercial motor fleet insurance. Alternatively, you can email us at cm@anthonyjones.com
"Having worked with many different Insurance Brokers over the years we were so happy to find a partner in Anthony Jones. It's not just about finding the best deal (they do!) but also about finding the best fit in terms of insurer for your business. From claims reporting stats to quarterly review meetings Anthony Jones work with us to keep on top of our claims and help to mitigate our losses and manage our fleet. Steve and his team are available anytime for advice, however small or irrelevant, and couldn't be more helpful, it genuinely feels like you are dealing with friends or colleagues.
We have entrusted Anthony Jones to look after our Insurance needs for the past two years and we hope to continue doing so for many more. It's hard to find a broker, or insurer, that you can trust and rely on and with Anthony Jones we are always guaranteed to have both."
Darren Walne
Operations Director
3rd Party Logistics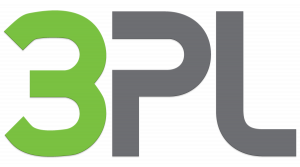 What's Not Covered By Temporary Van Insurance?
A temporary van insurance policy will cover you for most business and leisure use. It will not offer cover for commercial use involving hire and reward. For example, a temporary van insurance policy will cover you for transporting goods as part of a business. But it will not cover you for courier work.
Similarly, short-term van insurance will cover you for transporting passengers in your van. But it will not cover you for working as a taxi or minibus driver.
Also, your temporary van insurance will only cover you for driving a single, specific van. It will not cover you for driving other vehicles. And if multiple people will be driving the van for the duration of the policy, every driver will need their own policy.
Can I Get Temporary Car Insurance?
Yes, it's also possible to get short-term car insurance. You might need this when:
Test driving a car or driving a new car home from a seller or dealership.
Sharing a car, or splitting driving duties, such as during a road trip with friends.
Temporarily borrowing a car from friends or family.
Hiring a car while your main vehicle's getting repaired.
Temporary Car Insurance for Students and Young Drivers
Students and young drivers also find temporary car insurance useful. Students, for example, often only drive their cars when visiting home outside of term time. With short-term car insurance, they can get cover to drive the cars when they're home, but they don't have to worry about paying for cover when they're studying.
Like temporary van insurance, temporary car insurance will give you all the cover you'd get with an annual comprehensive policy. However, short-term car insurance policies are less likely to offer cover for business use, as you're less likely to drive a car for business purposes (such as to transport goods from one place to another).
Get Temporary Van Insurance Cover From Anthony Jones Today
With temporary van insurance cover, you'll only pay for the cover you need, which can be a lot more cost-effective than taking out an annual policy.
Some of our most asked questions, answered below: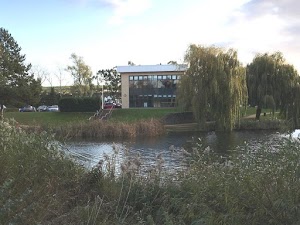 Based on 156 reviews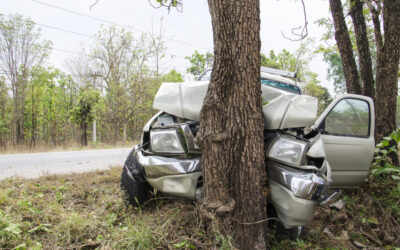 A single vehicle accident – also known as a single car accident – is a car accident that only involves one vehicle. The steps you take following a single vehicle accident are slightly different from the steps you'd take following a collision between two or more...
read more