There's nothing off the shelf about the service you'll receive from our friendly team of insurance experts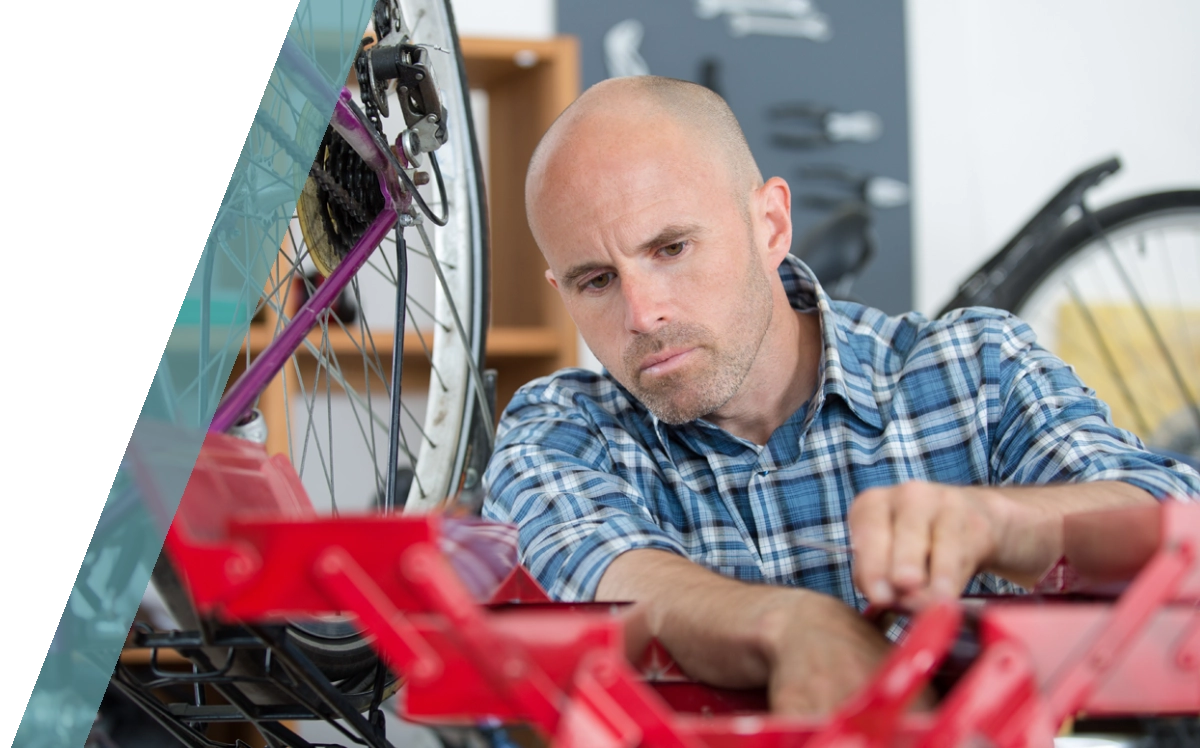 All Small Businesses Are Different
Small businesses face different risks and your insurance needs to reflect this.
If you make products, you may need cover for machinery and equipment and also product liability cover.
If you give advice, you may need Professional Indemnity insurance.
And if you employ people, you need Employer's Liability insurance. It's the law.
What Insurance Cover Do I Need?
We're here to guide you through what you should consider for your business and to get you the best deal from insurers on the market. The cover you need could include:
Material Damage – to the property of the business including contents and buildings.
Business Interruption – covering financial loss following an insured event resulting in the business being unable to trade.
Employer's Liability – as a UK business employing staff you are required to have Employers Liability insurance to provide cover should an employee make a claim against you following an injury in the workplace.
Public Liability – providing cover against claims made by members of the public who have sustained an injury or damage to their property in connection with your business.
Products Liability – cover following a claim against you arising from a product supplied by you.
Directors & Officers – cover for your directors and senior managers in the event that it's alleged that they have made a mistake in the course of carrying out their duties for the company.
Goods in Transit – cover can be included for damage to property whilst in transit to and from customers' premises.
Legal Expenses – legal defence cover including employment disputes and compensation awards, tax and VAT investigations and contract disputes.
While some insurance is for your peace of mind, some is a legal necessity. If you have employees, for example, you are legally required to have Employer's Liability insurance or risk a penalty of up to £2,500 per day.
Read our SME Guide to Insurance for an overview of the different types of insurance that may be relevant to your business and how we, as an insurance broker, can help.
Get a Personal Service Tailored to Your Business at a Competitive Price
We know small businesses have a lot on their plate. Our independent and approachable team of experienced small business insurance experts are here to help.
We don't do 'off the shelf'
Whether you're a tradesman or professional, sole trader or small business, partnership or limited company, we make it our business to get to know your business.
If you've been tempted in the past to buy an "off the shelf" solution from an insurer because you think it saves you time and money, then you have good reason to give Anthony Jones a try.
We get to know you and your needs
Only by taking the time to have a proper conversation with you can we really understand what's important to you about what you do, which in turn enables us to give you informed advice about what insurance you need for your small business.
Let us do the hard work
We'll do the leg work to save you the time involved in shopping around, we'll make sure you have the right level of cover in place to meet your needs. What's more, we may even be able to save you money.
As an SME business ourselves, we like to think we have empathy with small businesses and in particular those who recognise the value that organisations such as the FSB, Enterprise Nation, the CBI and other professional bodies provide.
The support we give to our small business customers with risk management and insurance advice is an invaluable part of the service we provide. We are a people business and are committed to building worthwhile business relationships.
We have offices just outside London in Dartford with a strong local presence that extends to Croydon, Bromley, Sutton, Redhill, Sevenoaks and all across London, Kent, Essex, Surrey and Sussex. Whilst our presence is in the South East, we serve customers across the whole of the UK.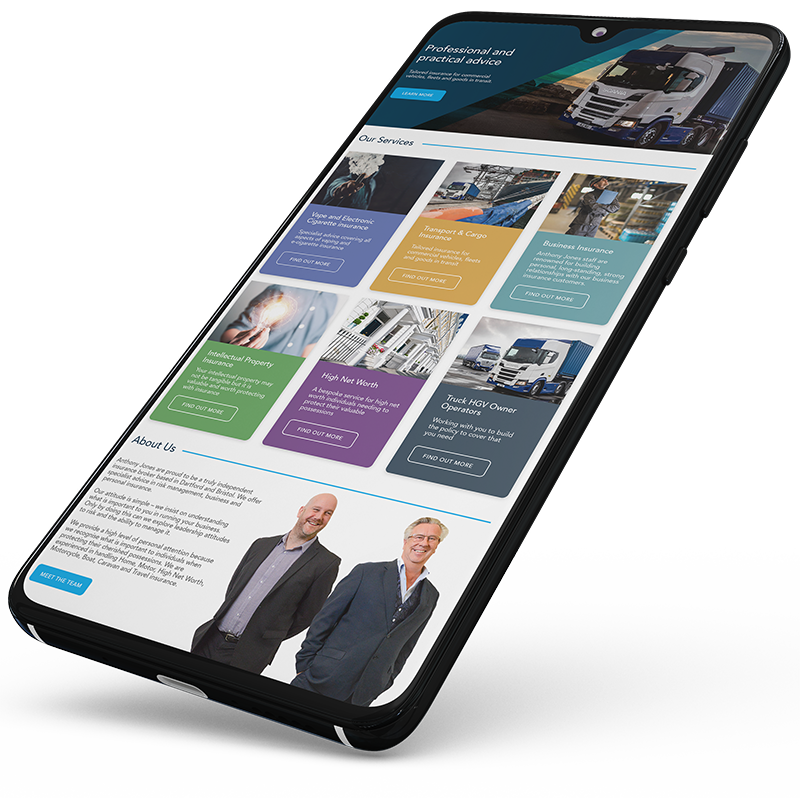 "Following a serious fire at one of our contract sites which caused damage in excess of £400,000, the claims service and commercial advice provided by Anthony Jones was exceptional.
From numerous site visits, liaison with loss adjusters and the principal, Anthony Jones arranged for interim payments as we rebuilt the property which was completed ahead of schedule.
Anthony Jones were on hand to take us step by step through the claims process which ultimately ended up with a very satisfied landlord, and a rebuilt property ahead of schedule."
Mr Tomasz Stozek
Director
S.T. Building Ltd
Some of our most asked questions, answered below:
I am a start-up business, what insurance do I need?
There is a balance between adequate and appropriate protection of the business whilst keeping initial costs to a minimum.  Evaluate your business risks and the need for insurance under these 4 headings:
Assets (both physical and intellectual);
Revenue streams;
Liabilities to Third Parties (including contractual obligations);
People (your staff including their importance to the business).
Usually, a package type policy covering your physical property, annual revenues, Employer's liability and Public/Product's liability is required.   The only insurances required by law are Employer's Liability, Motor Liability (if you have cars/vans etc) and Engineering Inspection of lifting and pressure plant if you have them.
What is business insurance?
Business insurance is a type of insurance that provides cover for businesses against financial losses due to unexpected disruption to business such as property damage, liability claims, a cybercrime issue, an issue with a director's duties, a professional indemnity or a motor accident – amongst others!
Do I need business insurance?
If you own a business, it is highly recommended that you have business insurance to protect your assets. The only insurances required by law are Employer's Liability, Motor Liability (if you have cars/vans etc) and Engineering Inspection of lifting and pressure plant if you have them. Increasingly, suppliers or customers will ask for evidence of insurance.
How much does business insurance cost?
The cost of business insurance varies depending on the type of cover you need, the size of your business, and the level of risk associated with your industry. Insurance brokers help with this presentation to insurers in seeking the most appropriate market and price.
How much Professional Indemnity insurance do I need?
If you work in one of the professions for whom Professional Indemnity insurance is a legal requirement, the amount of cover you need may be mandated by your regulatory body. You should check on their website to find out.
Your clients may also specify within their contract the amount of PI cover they require you to have in place to protect the work you do for them.
If the amount of cover you need is not pre-determined, you can work it out by thinking about the size of projects you work on and your potential exposure to risk. We can help you calculate what this might be. Our recommendation would be to buy as much cover as you can afford.
Do I need Professional Indemnity insurance?
If your business provides advice, professional services or creates designs, it makes sense to have Professional Indemnity insurance to protect you in case anything goes wrong.
For some professions it's a legal requirement to have Professional Indemnity insurance in place. Professions for whom it is mandatory include:
Solicitors and barristers
Financial advisers
Architects
Accountants
Some healthcare professionals, such as doctors, vets, dentists and surgeons
Chartered surveyors
What is Professional Indemnity insurance?
PI insurance protects your business if a client claims the advice, service or designs you provided were faulty in some way. It will cover the cost of any claim for compensation.
What is Directors & Officers insurance?
Also called D&O insurance, this covers the cost of any compensation claims your business needs to pay if a director or key manager is alleged to have done something wrong during the course of their work. This might include negligence, breach of trust, making a mistake or failing to do a task.
Do the Government tax premiums?
Yes, they do. The current rate is 12% and is a charge collected by insurers on behalf of the Government. This tax has nothing to do with insurance brokers or insurers.
How do you earn your money?
Insurance brokers earn money in the form of commissions when business is placed with insurers. You have every right to ask a broker what commission they are earning from insurers. An alternative to commission is to quote premiums "net" and brokers agree a fee with customers for services.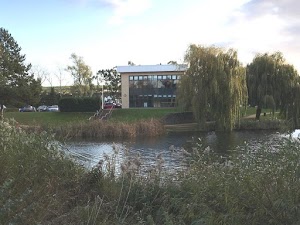 Based on 156 reviews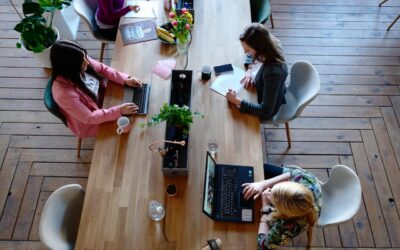 A lot of people confuse public liability and employers' liability insurance, as they both seem to offer broadly the same sort of cover. In this post we'll explain the key differences between public liability and employers' liability insurance, to help you understand...
read more